School Info
Lori Swanson
Elementary Principal
lori.swanson@k12northstar.org
(907) 456-5469 x103
Address
24 Margaret Street
Fairbanks, AK 99701
School Hours
Students: 8:30 am - 3:00 pm
Office: 8:00 am - 4:00 pm
Roxanne Johnson
Elementary Administrative Secretary
roxanne.johnson@k12northstar.org
456-5469 x101
Announcements & Upcoming Events
Science Fair information, question, answer, and idea session
Join us in the commons on Monday, January 26th from 5:30-6:30.
How do I do a science fair project?
What's expected?
How are projects judged?
What makes a good or bad project?
Help! I need ideas!
Hip Hop Dance Performance
Come watch our 4th-6th grade students perform in the gym at 2:30
Instructor schools Fairbanks kids in the art of hip-hop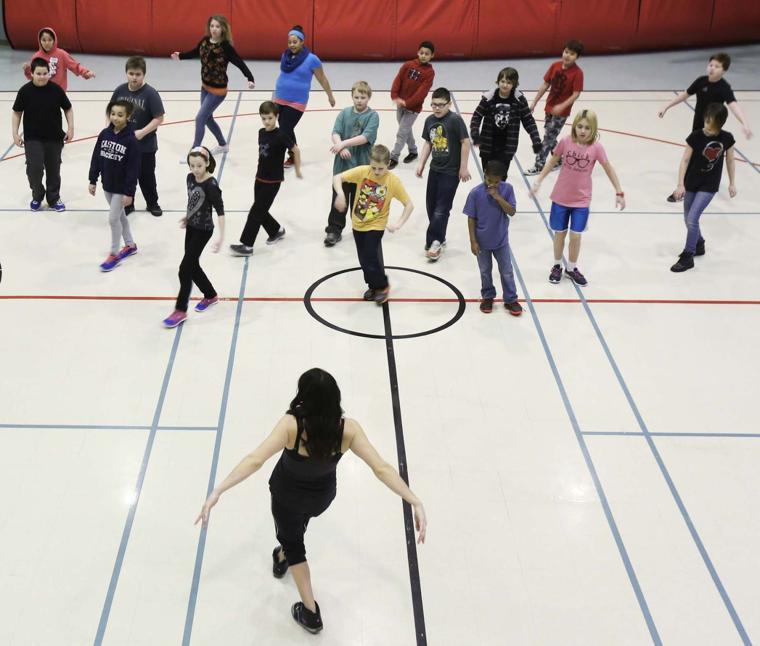 FAIRBANKS — As you approach the multi-purpose room at Joy Elementary School, the pulsing bass notes of a Flo Rida song float feebly through the open doorway.
Make the turn into the cavernous circular room at the heart of the school and you'll see a scene that might seem more fitting in a "Step Up" movie than an elementary school.
Don't let it fool you, though.
The students spinning, popping and locking in that multi-purpose room are every bit as part of the school's learning environment as the students practicing times tables down the hall or the students painting auroras several rooms away.
Read full article
Art Specialists
Date:
Mon, Jan 26, 2015 – Tue, Jan 27, 2015
School District Art Specialists come visit the classrooms!
Subjects merge in Joy Elementary art project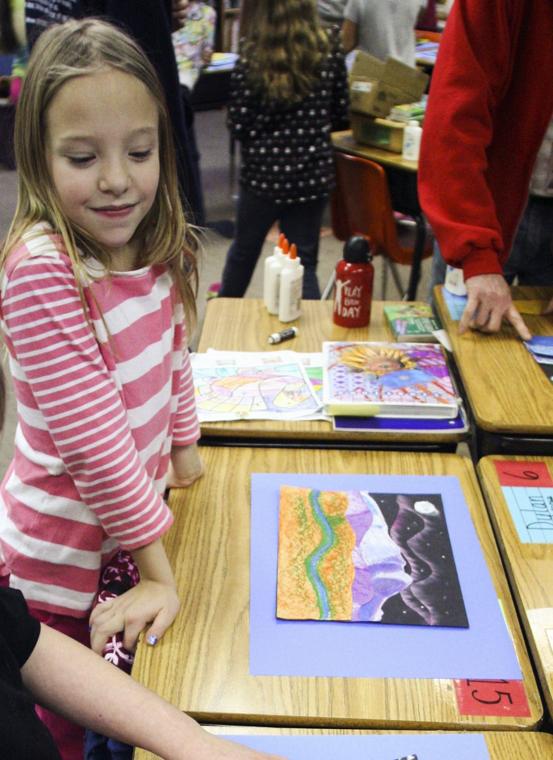 FAIRBANKS — For most of his life, Jim Gilbert never really thought of himself as an artist.
These days, that has changed. He still has no plans of quitting his day job — teaching third-grade at Joy Elementary School — but he definitely considers himself an artist.
"It's not the product. It's the feeling of trying, and sometimes you get successes," Gilbert said. "Do you enjoy what you're doing? Then you're an artist."
Gilbert has been teaching elementary school for more than a decade, though he only recently made the transition from teaching first and second grade to teaching third grade.
Read full article
December/January Newsletter
No School-Friday, February 6
Professional Development Day. No school for students on Friday, February 6th, 2015
Parent-Teacher Conferences-NO SCHOOL
Parent-Teacher Conferences on Monday, February 16th and Tuesday, February 17th. No school for students.
Early Dismissal-March 13th 1:30
End of third quarter. School is out at 1:30 p.m.
Spring Break-No School
No school March 16-20. See you on March 23rd!
Joy Robotics Team
Students in grades 4-6th are eligible to join the robotics team. The team will compete in a tournament in January. Contact Mr. Lange for any questions.
JOY ELEMENTARY IS A "GREEN STAR" SCHOOL
Joy Elementary is a "GREEN STAR" school which means that we take extra care of our environment. We are encouraging everyone in our community to please REDUCE, REUSE, and RECYCLE.
We are asking you to save and bring these items to our school. We recycle and collect:
aluminum

ink cartridges

cell phones
The aluminum drop-box is located in the large container on the back side of Joy Elementary.
The drop-box for cell phones and ink cartridges is located at our front office.
Please look around for these items and DO NOT THROW AWAY. BRING THEM TO US!!!
We also collect Box Tops for Education and Campbell Labels for Education. Please save these for our school.